Classic Shirt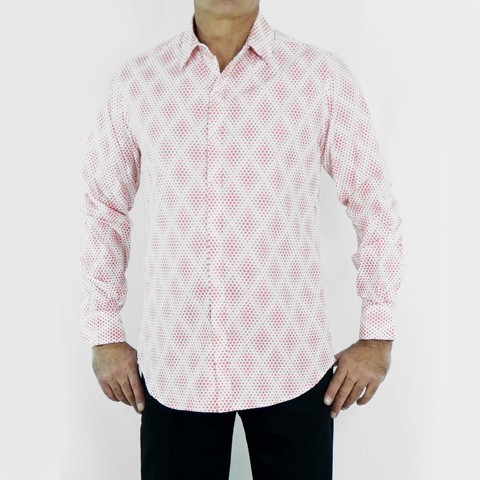 Classic Shirt

Human Classic Shirts never unpack

Its history crosses the most varied periods and styles: the undaunted charm of the classical man's shirt is now more alive than ever. A transversal look that appeals to elegant men and charm the new generations of avant-garde fashionistas. Rigorous with a standard cut, the Man Office shirt knows how to highlight the male carrure, underscoring the shoulders and bust in a vortex of perfect proportions for a formal style, declined from an urban perspective. With a snap-button closure, characterized by two small edges carefully cut to size, it is the ideal detail for a contemporary and affirmed look.
Classic long-sleeved shirts for man are the indispensable basic piece in the male dressing room and allow the creation of new associations every day, from the most traditional and elegant to the most informal and original. Every day, you can wear flawless looks or create associations that never go unnoticed. Pacap adjoins each piece of unique detail, from refined to careful cutting, from insertions to floral patterns, stripes, peas, tiles, unicolores. Thus, everyone can choose the man's shirt that best represents his personality and style in the office.
LIMITED EDITION: perpetual evolution shirt

The PACAP man-to-wear offers a collection of limited-series chic shirts (2 shirts by size) of S to 3XL, enriched with special customizations, which includes, for example, slim shirts, fit shirts, regular shirts and shirted shirts for those who love the fitted and profiled silhouettes, but also printed cotton shirts, cotton shirts with patterns, cartoned shirts and satin shirts of many other models.
aisles-adjusted shirts, characterized by a particularly precise section, display extravagant details such as contrasting patterns, geometric or ethnic patterns, abstract printouts, insertions, and much more. From cotton effect denim to stretch cotton, the solutions thought for the man who wants to dress in an incisive and always subtle way are not lacking. The most elegant models present a mao pass, the most relaxed a classic French pass, Italian and English collar buttoned, with sober and delicate decorations, profiled cuttings: to be classical and contemporary at the same time.
Larger file sizes and shirts are also available.
Extreme quality, comfort

To satisfy every need for comfort and style, PACAP shirts are the solution to the small and big challenges of the daily For a perfect professional dress, they will combine with a pair of pincers, while for more casual appearance they will fit with the wearing of jeans or a canvas pants associated with a pair of moccasins or boots. Marrying your city shirt with a chine suit pants and a pair of green city shoes. They are perfect to accompany the jackets, t-shirts, cardigans, coats, sweaters, blazers, men's blouse, but also, with an extra boldness, sweatshirts.
For your business appointments, add a tie in the same shades. A product whose excellence is also reflected in easy online shopping. The fast delivery service and the possibility of free return are added to this convenient and efficient purchasing pattern.