PACAP children's collection. Different types of skirts and dresses for your children. One size fits all.
Girl's dress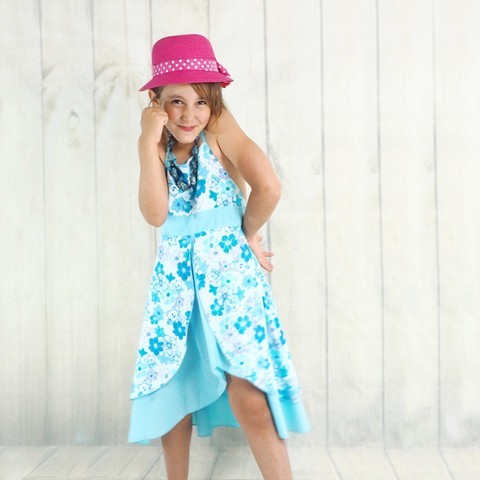 Our Girls and Teenage Dresses

Do you want the most beautiful clothes to make your little girl look as adorable as possible? Discover the beautiful assortment of dresses for girls that she can wear for many special occasions or every day at school.
Browse the wide selection of bright colors and fun patterns to find styles that will make her look her best. And if you want to take her to a party or end-of-year event, go with bows and frills to make her look great!

Think pink! If your child loves ultra-feminine little girl dresses, add a few to her closet so she can have a wardrobe full of striking patterns to wear whenever she feels inspired.

Buy girls' dresses in playful colors that she can add to her regular rotation. Whether her favorite colors are hot reds, pinks and purples or cool shades of blues and greens, you'll find must-have designs your child won't want to leave.
Choose short sleeves or items with straps for charming little-girl style. She'll love twirling around in circles in her gorgeous dress.

PACAP has all the girls' dresses, from casual to seasonal to ethnic. Vintage girls dresses, classic teenage dresses, plain, floral, wax, little girls dresses, checkered girls dresses, retro dresses, summer girls dresses, loose dresses, girls dresses with polka dots, girls dresses inspired by Hawaii, striped dresses, tribe,...), and as original as colorful(blue dresses, black dresses, red dresses, white dresses, green dresses, orange, pink...).

Girls dresses in cotton, girls dresses in lycra, girls dresses in lace, children's dresses long, mid-length dresses, girls dresses,
girls dresses with ruffles, children's dresses summer, girls dresses with belts, girls dresses with straps, vacation dresses, printed, princess dresses.... dresses for all girls with girl dresses 4 years, girl dresses 6 years, girl dresses 8 years, girl dresses 10 years, girl dresses 12 years, girl dresses 14 years.






The PACAP Girls' Dresses section


Because yes, we thought of everything. It is true that little girls quickly become young teenagers, and that it is a shame to buy children's clothes that they will not be able to wear when they grow up. That's why some of our girls' dresses can become girls' skirts!
So buy smart with Pacap and enjoy children's dresses in time!


A unique solution for all the problems related to girls dresses.
You can find all the clothes available for all age groups, from kids to teenagers!