Retail and Wholesale in FRANCE Medium and Long Skirt REVERSIBLE LARGE SIZE Woman Strong Round NUMEROUS PATTERNS and PRINTED T.U.
Reversible Skirt Large Size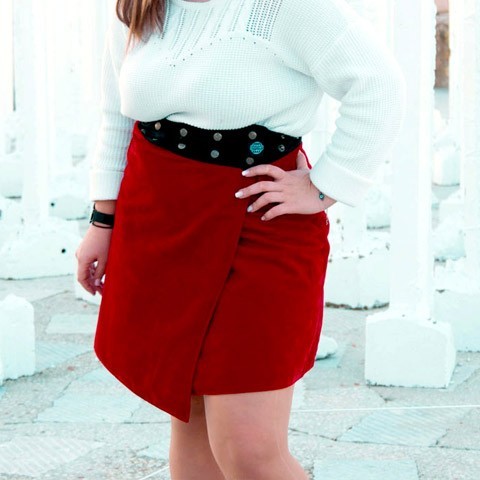 FRENCH BRAND WHOLESALE, RETAIL FOR STRONG WOMEN ROUND FAT XXL XXXL 2XL 3XL 4XL 5XL
COLLECTION OF CLOTHING and READY TO WEAR FOR STRONG WOMEN
Chic and cheap collection, trendy summer collection 2020, trendy winter collection.
The skirt is the gift strong mother's day cheap, gift strong woman offer a reversible skirt pacap French brand.
The skirt 2 in 1
The skirt 8 in 1, belt and removable pocket
The secret pocket skirt
REVERSIBLE SKIRT WITH SEVERAL MATERIALS
Fabrics for each period of the year, hot, cold, spring, summer, fall, winter
Cotton and cotton voile skirt
Rayon, viscose
Synthetic silk, natural, Indian, polyester
The reversible skirt and wallet in Denin jeans, 2 colors blue and black
The large size skirt in velvet. Short velvet, small rib, ....
Femme Forte skirt in plain and printed milleraies.
WRAP SKIRT AND REVERSIBLE 2 LENGTHS
Short skirt mini skirt or over skirt over leggings
Medium or midi skirt
long skirt or maxi
Skirt
WALLET AND REVERSIBLE SKIRT ONE SIZE, ADJUSTABLE AND ADJUSTABLE
Thanks to the buttoned belt, the single size is adjustable from 44 to 56 and from XL to 2XL 3XL 4XL 5XL
Wide black cotton band
STRAIGHT CUT SKIRT AND DIFFERENT CUTS
Reversible skirt and slit wrap
High and low waist skirt
Collections of unique pieces, collectors and in series
MANY PRINTS AND PATTERNS
Vintage high-waisted skirt, ethnic round skirt, reversible slit skirt classic, retro, floral, aboriginal, African, tribal, Celtic, Indian, plain, navy, nature, madras, gingham, satin, Provencal, traditional, gothic, patchwork, animal, tartan, graphic, geometric, flashy, eccentric, psychedelic, fantasy, Japanese, lolita, hippie, street wear, glamour, old school or old style, rock'n roll, latino, gypsy, black and white...A selection from the 4 corners of the world.
OTHER CLOTHES AND COLLECTIONS READY TO WEAR WOMAN STRONG ROUND
pants, dress, ....