GROSSISTS Human and Woman RAILWAY ORIGINATING COLORÉE Vintage Psychédélique Hawaiian Disco Rétro Ethnic GRANDE TAILLE à fleurs + OF 200 PRINTED REASONS
Print Shirt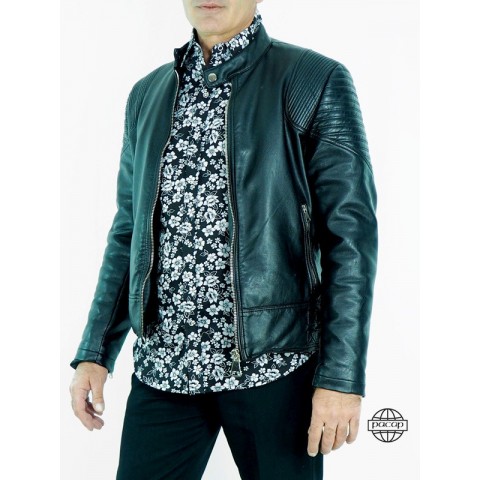 FRENCH TRADEMARK PATH.
Original paths and cheap vintages.
Our online shop offers a wide choice of long sleeves or short sleeves, original and vintage with highly coloured printed matter for man. Choose your colour and your motif from our online catalogue in the human category! An Italian pass, buttons pressure on the wrists, an original stitching for the pattern to follow all along the shirt or a pair of colors for a more special two-color shirt: order your original shirt and find all the advantages that a man designer who specializes in the sale of cheap shirts can offer you!
Original and fancy path:
Mode is a cycle case. What is now in fashion will be demolished tomorrow. And it is hard to bet that what is now being fashioned will come back one day or the other in fashion. At Pacap, we are always in the era of time so that our creations are always in phase with the time and give the mark, create a trend that will inspire you. Every season we receive a new collection of shirts and new prints. That is why we must be bold, without going too far. However, there is a constant to be respected in all cases: a Pacap shirt must be elegant, chic, adjusted and especially, very colorful! In addition, our shirts are made in an artisanal and eco-friendly way. We also thought about the size that corresponds to you using the French patterns. Wear your shirt in size slim, regular or oversize. And yes! Our shirts are available from S to 3XL!
A wide & varied range of man's shirts:
At Pacap, we know how to design shirts on all types of fabrics (cotton shirt, linen shirt, cotton shirt), while offering you comfort and quality according to your requirements with a very simple and fast ironing. You would find all of our new spring-summer 2021 collection in the Men's Shirt category. -satin shirts, carttered shirts, jeans shirts, fluid shirts, long-sleeved shirts, short sleeves, facsimile shirt, leather shirt, silk shirt, viscose shirt, velvet shirt, satin shirt, lace shirt.
Shirts for all styles and ages
We offer the most traditional models and prints, in the pure respect of tradition, to the most unexpected and audacious designs of original shirts and fantasies. Our new collection of office shirts, casual shirts and theme shirts. Here are all the shirts you might have on the Pacap folder collection:
-Fashion shirt, dress shirt, classic shirt, original shirt, Hawaiian shirt, vintage shirt, African shirt, plain shirt, Zen shirt, shirt, shirt, plain shirt, plain shirt, Canadian or Irish shirt, oxford shirt, psychedelic shirt, shirt or gypsy shirt, bucheron shirt, Italian shirt, open shirt, patchwork shirt, squared shirt.
By buying the Pacap shirts on our online store, you will have fun to wear our designs that we design! Our shirts have a type of neck (Italian collar) and resealable wrists with buttons, the making of bosses, the choice of cintrated cutting, with a fold of comfort at the back level), the selection of fabrics and colors (multicolor, united or bicolor) have been made in a way that you like your shirt all these stages are rich and usually exciting. We try to get as close as possible to the first vision we have had and to perfect the shirt and its print, while at the same time care for the smallest details. After that, it is only to be expected, with, it is true, a certain apprehension, the reception of our customers. For at the end of the day, it is always him who will decide on the success of the fantasy shirt and who will end up saying whether or not it is an original, stylish and comfortable shirt!
How do I wear his shirt?
Original pattern shirts are for all styles and ages!
Our Shirts are wearing jeans or pants with sneakers, or moccasins. Associate the shirt with a suit jacket, a satiny tuxedo or a blazer with a tie or with a tie for more elegance. Get out your favorite sunglasses and you're ready to be chic!
Your shirt will impress your family and friends! Your dressing room will be happy to have the Hawaiian shirt, or for the Vintage Shirt.
The Psychedelic Shirt or the evening shirt will impress your friends in the evening.
The classic shirt is ideal for your appointments, special events.
The man's fancy shirt.
The fancy shirt allows all men to awaken their clothes tastes while remaining chic and distinguished.
This is an indispensable for its wardrobe, our Pacap online store also offers its latest collection of fancy shirts of all sizes.
The fantasy shirts associate with a casual look, you can also wear them with a classic suit to modernize it, fabric of quality with buttons pressure. Pacap's fancy shirts have a strong tendency for the spring-summer season 2021.