Bolero, Gilet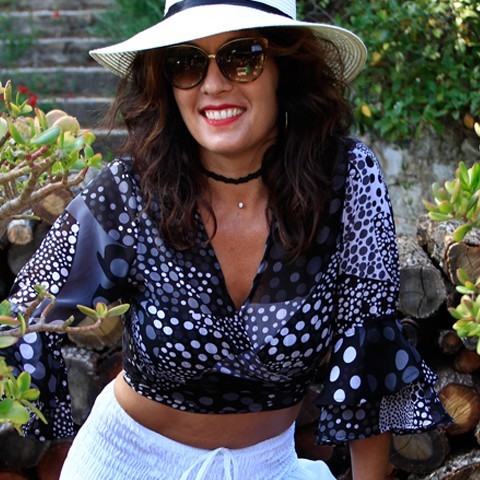 WOMEN COEUR CACHE
Adopt a cosy style and dress with our top crossop !  The top-core cache is a piece that empowers the silhouette and makes us directly ultra-feminine as soon as it is wrapped. A must-see top woman !
A TOP WOMEN TREND

At Pacap, we mixed up the chic and summer with these top cross hearts. An open neck, bright and spring colors, a knot in front or behind according to the desired outfit, and the turn is played!
Fleuri, printed peas, animal or plain, sleeveless, high heart cross is worn in all seasons. Wipe your top with a palazzo pants or elephant paw high.

They will also be beautiful on a reversible skirt or a smooth mid-long skirt.

Discover our collection without waiting!