Secret Pocket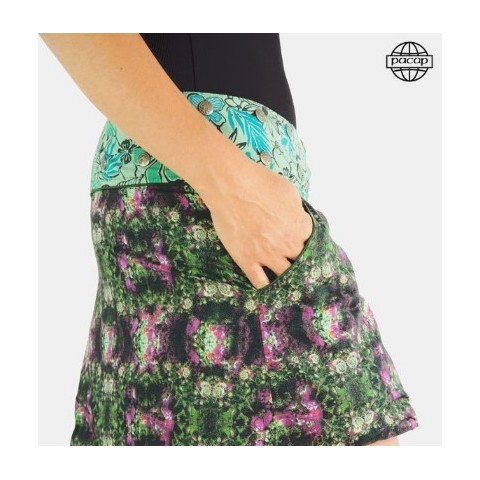 Skirt Poches Woman

New trend! It is worn with everything, reversible pocket skirt for Woman is the hype of the moment. Whether you dress for spring, summer or fall, or just dress for cooler seasons, Pacap's pocket wallets fit to all morphologies.


Wired belt, cotton printed

At Pacap, we consider the pocket skirt, regardless of its pattern and cutting (blossom skirt, skirt skirt, skirt pocket skirt, pocket tulip skirt, skirt with pocket, ethnic skirt) or its length (long skirt with pocket, mid-long skirt with cotton, short skirt, short skirt) as one of the women's pieces par excellence. Pacap pocket skirt is a unique piece, only a copy for sale. You only have to select the cotton skirt with the print of your choice: fleuri, ethnic, fancy, sophisticated ...  There will be an elegant skirt with pockets to fit perfectly with your look!

Secret pouch cotton skirt

The strength of the pocket skirt is the built-in pocket on either side of the skirt.
This new model has a wide-buttoned belt.
It brings a practical side to the skate skirt reversible and allows you to vary the looks in the same day.

The peculiarity of the women's collection at Pacap is that you will never find two skirts with trapeze pockets like yours!

Jupes in the summer, winter ... They agree with all seasons and make it possible to bring out femininity!
Reversed printed skirts for women, short and flared for the summer and unveil our gambettes, models of light and long reversible skirts, easily mariable with high colored, boots, or sneakers, a t-shirt or high cross. Our short and sexy skirts or wiser skirts in their declinations like midday skirt (mid-long skirt), we are certain that one of them will cause you to crack.
The more you browse our offer, the more you will get closer to the woman's skirt that fits your expectations, then let loose and let loose-short to your inspiration and your desires in our skirt asymmetrically

How do I wear a pocket-button skirt?

Our Reversing Women's Skirts and Portfolios are tall and adjustable to size. In addition, all our jeans skirts are, without exception, unique size. Our jean skirts are suitable for both small and large sizes (from 34 to 46). They are adjustable thanks to pressure knob belt.
You can wear high-size skirts (skirt flared) or low size (straight skirt) for any occasion, whether in romantic evenings with heels or a stroll between friends to unveil your PACAP jup print for a casual style.

What to put with a skate skirt in your pocket?

If you wonder what to wear with pocket skirt, you can very well decorate your outfit with beautiful sticky, embroidery, top pastel, or mix the color of your jacket with that of a small skirt with black jeans, or navy blue for a fully matched and effective style when you don't really have time. We are already ready and well-dressed !
No doubt you will be the most beautiful regardless of your choice of skirt with a woman's pattern